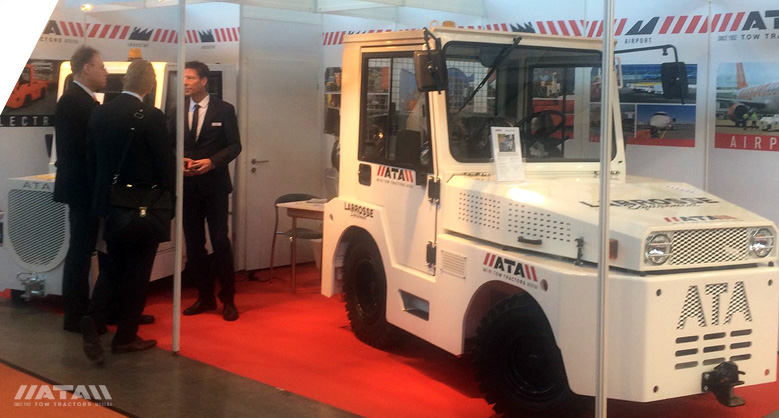 An information platform, an industry exhibition and a barometer for monitoring trends and developments in intralogistics. This is LogiMAT, the major international trade show that this year once again afforded a great opportunity to glimpse new products and services in the sector ATA belongs to.
In Stuttgart, our company presented the new 5000 GSE, the top-end product in the ATA range of diesel-powered industrial tractors.
LogiMAT 2016 attracted 1280 international exhibitors (+ 10.2%), nearly a quarter of them from 32 countries (+ 15%) all over the world.